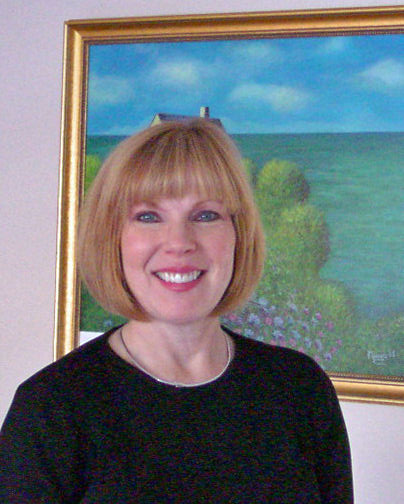 Anne

As a young girl Anne always enjoyed drawing and painting. She continued her interest in the Arts, as a Fine Arts Major, receiving a BA from Regis College in Weston Ma.

Her love of vibrant color sets her apart, creating a mood and feeling within each painting. Her preferred medium is Acrylic, although she has done numerous pieces using pastels.

Anne is a member of the Reading Art Association and has displayed her work in both the Reading and Saugus Art Shows, along with American Airlines Art Show in Dallas, Tx. She has shown her work with the Sandwich Artisan group as well.

She currently studies under renowned instructor Steve Greco, formerly Greco Gallery in Wakefield Ma. No strangers to the Cape, her family has summered in North Falmouth and Poccaset for many years. Many of her paintings reflect the Cape and surrounding areas. Currently, her paintings and prints of original artwork and note cards can be seen at "My Sister's Gallery" in Sandwich, MA, Daniel Webster Inn Menu covers, as well as several shops throughout Cape Cod. See Anne's artwork at Sandwich Artisans Art show in Sandwich, MA. Dates for the show are posted here

Anne would be happy to do a commission piece from one of your favorite photographs.

You can reach Anne at: costelloanne7@gmail.com or the "Contact Us "page.